GROW YOUR BUSINESS WITH US​
We enable organizations to achieve commercial and operational excellence
through consulting and application of open-sour​ce technologies .

Previous
Next
Why choose

?



Trend Is one of the leading ERP Implementation service providers in MENA. Since 2017, Trend has gone through more than 30 Odoo implementation project. Trend marks Real Estate sector as the most active industry during its past implementations. However, Trend has gone through many projects in Retail, Wholesale, Service, and eCommerce projects during its years of activity.

Contact us
Services

Odoo ERP Implementation
Odoo ERP Technical Support

Odoo ERP Upgrade

E-commerce
1

Free Consultation

A timeline is a graphical representation on which important events are marked.
2
Global Estimate

You get a global estimate for your project and a quote to start the analysis.​

3

Analysis
You explain your project in detail and verify how it can be done in Odoo.

4

Estimate and Timeline

You receive a detailed estimate and a timeline to validate the start of the implementation.

5

Implementation

You follow the project every week. You can validate features, test them, and adjust your requests.​

6

Go Live

You receive training for your users and validate all the features before go-live.​




Gold Partner
We are officially the top Odoo partner in MENA and have attained the gold partner status, which is a reflection of the quality of services we provide.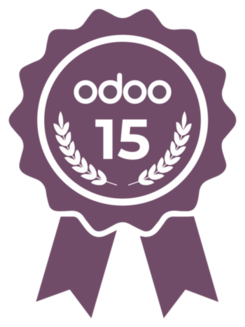 Let's Try! Get Free Quotation
Contact us right now and check our services
We can help you to create your dream ERP, website or Mobile for better business revenue.
Clients

Solutions

As a Result of our wide Experience in Enterprise business Modeling we become owning a rich library of ready-made Solutions fits to serve different businesses.

Real estate management system
One Solution Real Estate Operations Management Solution That Brings Process Improvements To Building Owners And Managers.
Get free quotation
Manufacturing management system
We Help Manufacturers Succeed By Connecting Them To The Real-Time Informational Intelligence.
Get free quotation
​​
Educational management system
A high value educational platform, integrated learning solutions, to create more engaged community.
Get free quotation
Facility management system
We can help you in many things but if we think about small company they need to manage cleaning process, repair or maintenance process on regular intervals for almost all assets. To manage such process and their registers we have developed this module.

Get free quotation
Fintech management system
Dashboard for FinTech is an end-to-end solution that generates KPIs, ratios, sales, and other vital dashboards. The dashboard is used to collect real-time financial data about FinTech business applications in order to provide tailored assistance in a scalable manner. Having a clear picture of the business will allow FinTech companies to serve their SMBs more smoothly.

Get free quotation
Retail management system
We help retailers streamline operations, reduce errors, and improve customer satisfaction. Whether you're a small retailer or a large enterprise, Odoo can help you manage your business more effectively and efficiently.

Get free quotation
​​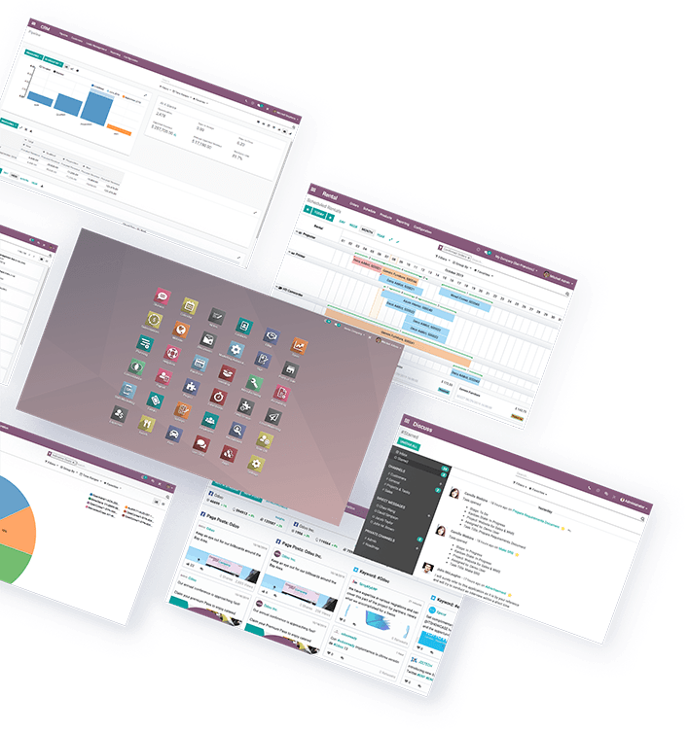 With no more painful integrations
​
If you have individual software solutions that work, but don't talk to each other, you are probably entering things more than once and missing a comprehensive overview of what's going on.
Contact us

Website Builder
Tell what's the value for the
customer for this feature.

Studio
Tell what's the value for the
customer for this feature.

Documents
Tell what's the value for the
customer for this feature.